WHAT IS AN UPPER RESPIRATORY INFECTION?
Most Upper Respiratory Infections (URIs) are localized infections caused by an inhaled virus. URIs include the common cold, acute bronchitis, influenza (flu) and other respiratory syndromes. URIs can be linked to over 200 different viruses. Bacterial infections may also lead to URIs.
WHAT ARE THE SYMPTOMS?
URIs cause irritation and swelling in the mucous membranes lining the respiratory tract. This can manifest as a runny nose, sore throat or cough. Other symptoms may include sneezing, fever, chills, body aches, chest or nasal congestion, or pain or pressure in the forehead or around the nose and eyes.
HOW ARE THEY DIAGNOSED?
URIs can be identified by the location of the infection, the organism involved and the severity or duration of the symptoms. The common cold affects the nose, sinuses and throat whereas acute bronchitis occurs in the large airways (bronchi) leading to the lungs. Sinusitis occurs in the sinus cavities around the nose and under and between the eyes. Abrupt onset of symptoms with fever, chills and a headache are usually associated with the flu, whereas the gradual onset of symptoms and the absence of fever and chills may indicate a cold.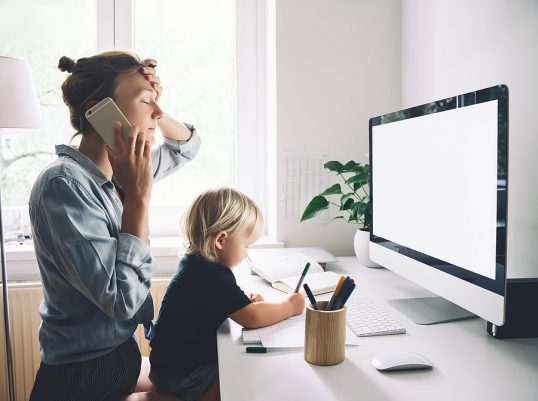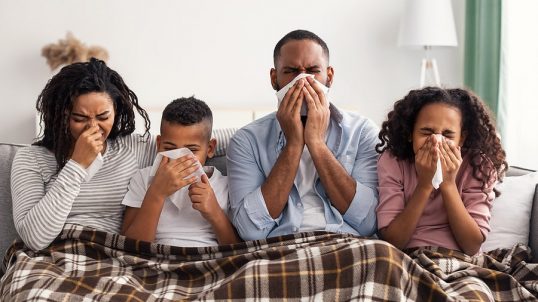 WHAT ARE THE TREATMENT OPTIONS?
It is important to get lots of rest and to drink plenty of fluids. Most URIs will resolve in 10 days with no further treatment.
Other at-home treatment options include:
Drinking warm fluids

Gargling with salt water

Using saline nasal sprays

Using over-the-counter medications like cough suppressants or ibuprofen and acetaminophen for discomfort
Antibiotics should only be prescribed for persistent or highly contagious bacterial infections, as antibiotics have no effect on viruses. In addition, overuse of antibiotics can lead to an increase in antibiotic resistant bacteria.
HOW CAN I PROTECT MYSELF FROM GETTING A URI?
The best practices include:
Avoiding those individuals that exhibit symptoms or those that have been in contact with someone who is ill

Washing your hands as often as possible

Avoiding touching your eyes, nose or mouth with unwashed hands
WHEN SHOULD I SEE A DOCTOR?
If you are having difficulty breathing, feel dehydrated, have a fever that lasts more than 4 days, have symptoms that last more than 10 days or have symptoms that subside but then reoccur or worsen, you need to visit your Esse Health physician. Your doctor will take a medical history and do a physical exam. A throat or nasal swab can help detect the presence of a specific bacterial or viral infection to determine if antibiotics will help. A chest X-ray may be performed to check for pneumonia. Your doctor will then determine a treatment option based on your medical history and specific needs.